Book One: Jungle Rules
In The Jungle Rules Trilogy, Carl Malinowski is a mercenary with a midlife crisis. After leading his team on a daring mission to capture Colombia's most notorious drug lord, he is confronted with a choice between the life he has and the life he wants. In love with Gabriele, the girl of his dreams, Carl maintains a double life for as long as he can. Gabriele loves him, but she is carrying her own secrets. The chain of events set in motion by the jungle kidnapping causes Carl's two lives to collide with devastating effect. Now alone, he learns that, along with the cartel, his own government is trying to kill him. Carl must go back to the jungle—to save a hostage, to save himself, and to preserve the dream of living an ordinary life at the side of the woman he loves. But first he and his men have to get out of the jungle alive!
"Once you pick up this book it will be difficult to put it down!"
"Stands up well alongside works by Clancy and Ludlum."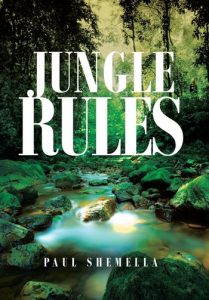 Coming Fall 2019
Book Two: A More Perfect Union
In The Jungle Rules Trilogy Book One, Carl Malinowski and his men destroyed the Mena Cartel, but there is a new threat – this time in the American heartland.  White Nationalist terrorists are killing and bombing non-white citizens across the high plains of Wyoming. The FBI must penetrate "DEFCON One" and take the organization down before it can accelerate its campaign "to form a more perfect union". But without a "Domestic Terrorism" law, the FBI will need more evidence before moving against the suspects. Through a series of twists and turns, Gabriele Barnes (posing as a Neo-Nazi) agrees to join the terrorist cell. Then all hell breaks loose!