Fighting Back: What Governments Can Do About Terrorism
Since terrorism became a global national security issue in the new millennium, all governments have wrestled with its effects. Yet strong measures against terrorism have often made the root causes of the problem worse, while weak responses have invited further attack. In response, this book explains how governments can construct and execute the most effective strategies to combat terrorism—and how they can manage the consequences of those acts of terrorism they cannot prevent.
It provides an overview of the complex problem of terrorism and offers a guide to shaping solutions to fit the unique structures and processes of governments. These issues and their solutions are demonstrated in six case studies. The book's value lies in its holistic treatment of what governments can do to protect their societies, with the ultimate goal of reducing terrorism from the global security threat it is today to a national-level criminal problem.
Written by a team of experts, the book offers a concise but complete course on the most important national security challenge of our time.
"This work is one of the best single-volume studies on modern terrorism and counterterrorism currently available." "By focusing on terrorism as a concept and using contemporary examples to highlight timeless precepts, Fighting Back bears a glancing resemblance to Carl von Clausewitz's treatise On War."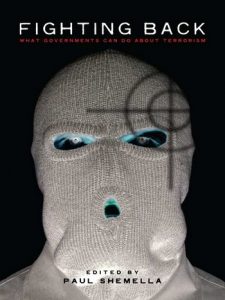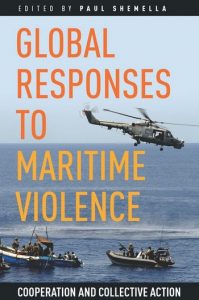 Global Responses to Maritime Violence: Cooperation and Collective Action
Global Responses to Maritime Violence is a full discussion of maritime security short of war that goes beyond the current literature in both scope and perspective. The chapters in this volume examine terrorism, piracy, armed robbery at sea, illegal maritime trafficking, illegal fishing, and other maritime crimes. Contributors uncover both threats and responses as a complex ecosystem that challenges even the strongest national and regional institutions. Managing this system is a "wicked problem" that has no ultimate solution. But the book offers strategic precepts to guide the efforts of any government that seeks to improve its responses to maritime violence.
The bottom line is that maritime violence can be managed effectively enough to protect citizens and national economies that depend on the sea. Comprehensive in scope, the volume coheres around the premise that good governance in the maritime domain, though difficult, is worth the considerable resources required.
"Essential reading for policymakers tasked with confronting violence, illicit trafficking, and related transnational security threats in the maritime domain."
"For anyone who is serious about understanding the complexities of the increasingly dangerous maritime threat environment."
Security Forces in African States: Cases and Assessment
Of the key factors contributing to the poverty, political instability, and conflict in many African states, dysfunctional security institutions—both military and law enforcement— often have the greatest negative impact because of their deep resourcing, heavy armament, and political backing and motives.
Security Forces in African States has been created to help policy-makers and security practitioners overcome these impediments to the building of vibrant, safe, and secure societies in any African country or, indeed, in any country. It will also serve as a textbook for any student at any level seeking to understand Africa's security institutions and their successes and failures.
Believing that "good governance" in such states can be achieved only when national security institutions are properly trained and resourced, the authors in this volume set out to establish how a family of failing security institutions can be reformed and constrained—and they provide a detailed guide to instituting such reforms. All the contributors are senior practitioners in the CCMR Africa Program at the Naval Post Graduate School who work with African leaders at the strategic level to promote democratically elected civilian control of the armed forces, and to develop effective and efficient militaries, police, courts, and governmental institutions.
In order to merge theory and practice in a way that is both intellectually illuminating and universally useful, editors Paul Shemella and Nicholas Tomb began this project by providing a set of analytical tools to guide case study authors in their assessments of specific country cases and to ensure uniformity of rigor and exposition.
Security Forces in African States: Cases and Assessment is an important, much-needed resource that helps redefine how African governments can improve the governance and capacity of their security institutions. The book is intended for students, scholars, and practitioners—both Western and African.
"A brilliant assessment of contemporary civil-military relations across Africa."
"An important and highly cohesive volume, providing a comprehensive approach to assessing the role of the security sector in a variety of African states."